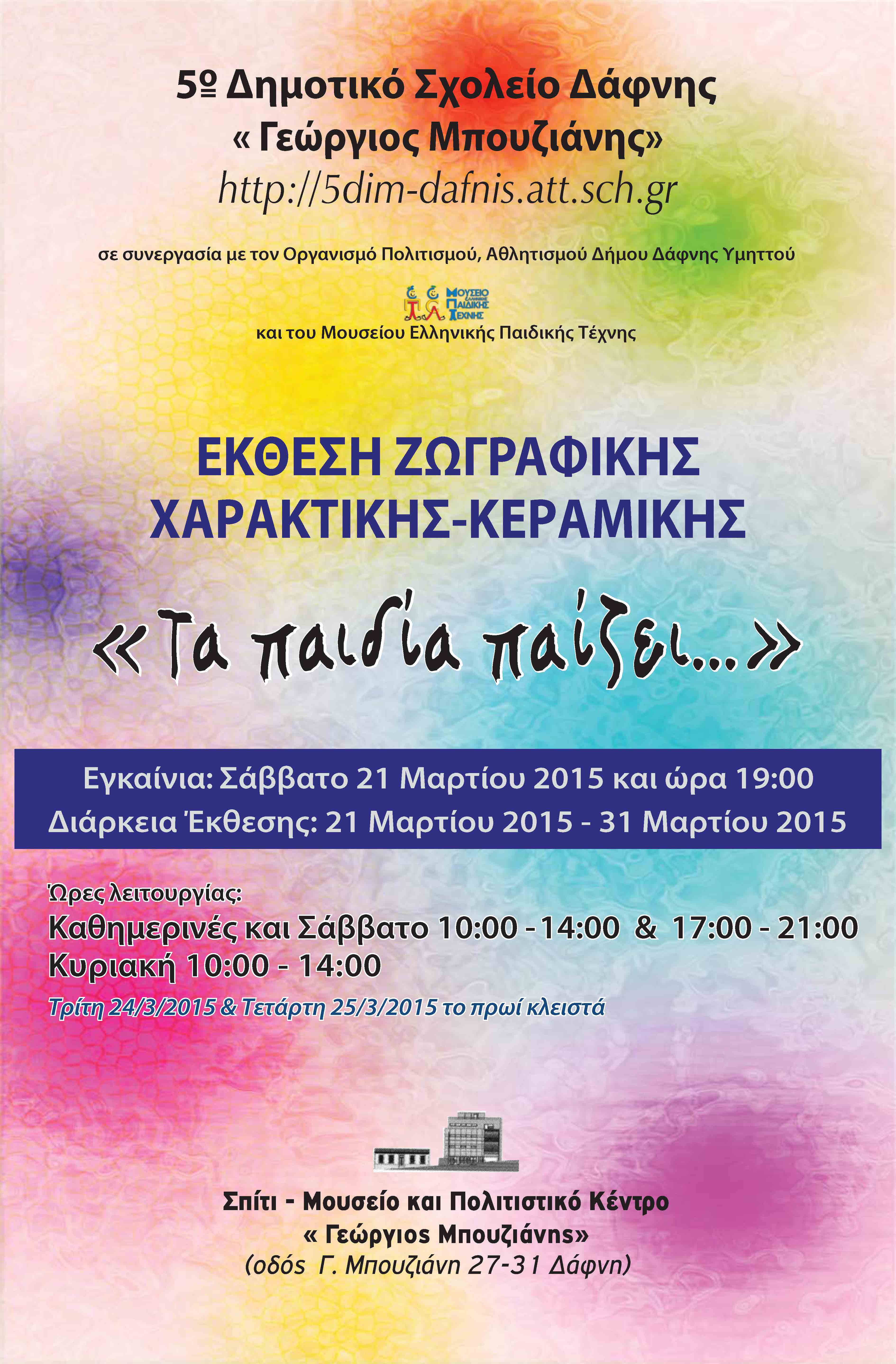 INVITATION
The Mayor of Dafni- Ymittos
and the 5th Primary school of Dafni ? Georgios Bouzianis?
in collaboration with the Sports and Cultural Centre of the Municipality
and the Greek Museum of Children?s Art
have the pleasure to invite you to the opening of the Painting, Printmaking and Ceramics exhibition entitled ?Children Play??
which will be held in the House-Museum and Cultural Centre
?Georgios Bouzianis?, on Saturday March 21st at 19:00
(27-31 G. Bouziani st., Dafni).
The Mayor of Dafni ?Ymittos The Headmaster of the 5th Primary School of Dafni
Michalis Stavrianoudakis Nicholas Efstathiou